Seminar/Teaching Schedule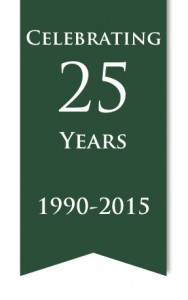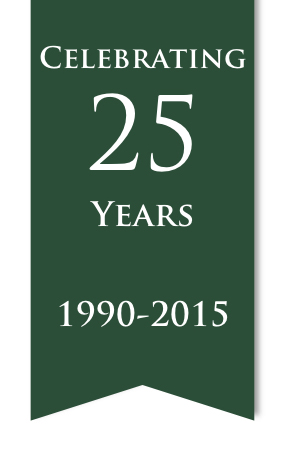 Thank you for your interest our Seminar/Teaching Schedule. The New England School of Homeopathy has provided reliable, effective and efficient training in homeopathy to thousands of practitioners in the United States and abroad. Founded in 1990 by Drs. Paul Herscu and Amy Rothenberg, NESH teachings help translate homeopathic philosophy into the successful and enjoyable practice of this powerful medicine.
Join Drs. Amy Rothenberg & Paul Herscu a FREE WEBINAR: Holism At The Heart Of Homeopathy, A Case Illustration. In this one hour webinar, they present an overview of their approach to homeopathic case taking and analysis using Cycles & Segments and illustrate using a case example. A mini lecture on the materia medica of Lac caninum also included! VIEW NOW!
Please find below a list of opportunities to study with Drs. Paul Herscu and Amy Rothenberg through the New England School of Homeopathy and at other venues both domestically and internationally.
Courses offered through the New England School of Homeopathy
Domestic Teaching Schedule
International Teaching Schedule
Courses offered through the New England School of Homeopathy:
NESH will be offering our 8 Weekend Course in the Pacific Northwest starting early 2018. We are also likely to begin a 10 Weekend Course on the East Coast in the fall of 2018. Please contact us for more details. Both are designed to educate the beginner and to enhance the practicing homeopath's knowledge so that consistent, favorable results are found for patients.
NESH 10 Weekend Course 2016-2018: Amherst, Massachusetts:
#1 October 28-30, 2016
#2 December 9-11, 2016
#3 February 3-5, 2017
#4 April 7-9, 2017
#5 June 9-11, 2017
#6 August 11-13, 2017
#7 October 13-15, 2017
#8 December 8-10, 2017
#9 February 2-4, 2018
#10 April 20-22, 2018
NESH 8 Weekend Course 2016-2017: San Diego, CA: (with a concurrent live-stream classroom option in the Seattle, WA area)
#1 February 26-28, 2016
#2 April 15-17, 2016
#3 June 3-5, 2016
#4 September 9-11, 2016
#5 November 11-13, 2016
#6 January 13-15, 2017
#7 March 3-5, 2017
#8 May 19-21, 2017
NESH 2017 Advanced Clinical Class Weekends, for NESH Alumni:
East Coast Classes – Amherst, MA
#1 – April 21-23, 2017
#2 – November 10-12, 2017
Topic for both weekends: The Homeopathic Treatment of the Aged. These two weekends will focus on issues and treatments of our older patients. The different ways patients age, some of the typical issues that arise in treatment, as well as the more unusual manifestations will be discussed. We will share homeopathic and non-homeopathic approaches.
February 17-19, 2017
: Drs. Paul Herscu and Amy Rothenberg will speak at the 
Florida Homeopathic Society's 2017 Conference in Tampa, FL.
Topic: Autism Spectrum & Homeopathy: Symptoms Meet Their Match. The incidence of autism is at an all time high and many families with autistic children and adults make their way to the homeopath's office. Drs. Rothenberg & Herscu have treated hundreds of autistic patients since the 1980s and will share insights and experience on this often challenging- to-treat population.
Registration and for more information: https://floridahomeopathicsociety.org/EVENTS.html and https://floridahomeopathicsociety.org/uploads/2017.20CEUs2017member12_15_early_w_tinyurl_registration_flyer_R_H.pdf
October 25, 2017: Dr. Amy Rothenberg will speak at Regis College in Weston, MA from 6:30-8:30pm in the Casey Theatre, Fine Art Center. The President's Lecture series on health began in 2007 by the former President, Dr. Mary Jane England. It is a service to the community and is free to all.
Topic: Brain/Breast/Lung Cancer Treatment (Western and Complementary Medicine Modalities)
International Teaching Schedule:
March 25-26, 2017: Dr. Paul Herscu will teach in West Yorkshire, England in association with The Yorkshire Centre of Classical Homoeopathy.
Topic: Anxiety & the Stresses of Modern Life. During this two day seminar Dr. Herscu will talk about the stresses and strains of modern day life and how homeopathy can bring health & balance to a person's life. He will focus on the treatment of anxiety in all its forms including social anxiety and panic attacks and the effect that stress plays on the health of the individual. Dr. Herscu will also share his thoughts on how the homeopathic community can work with conventional medical practitioners for the benefit of our patients.
Registration and for more information: https://herscuseminarsuk.wordpress.com/
July 7-9, 2017: Dr. Paul Herscu will be teaching in Gauting Germany (near Munich).
Topic: Geriatrics or the medicine in the end of life. The Homeopathic Case with work shop and live events. During the seminar Paul Herscu will perform live histories.
Registration and for more information: http://www.homoeopathie-akademie.de/de/seminare/d/id-67.html
June 29 – July 1, 2018: Drs. Paul Herscu and Amy Rothenberg will be teaching in Gmunden, Austria.
Topic: Where the Wild Things Are: Treating the Difficult Children in Your Practice. From irritable and difficult to soothe babies, to temper tantrums in toddlers, to kids with ADHD and those with autism, to children with opposition defiant disorder and to risk taking and self harming teens, there is no shortage of challenging pediatric patients. Drs. Rothenberg & Herscu who have been in practice together for 32 years, will teach about their approaches to these children including case taking strategies, case analysis, comparative materia medica and long term follow up care. Togethter they have also raised three now grown children and will address relevant topics related to family dynamics and parenting skills. They will draw from their case files to illustrate the power of homeopathy to help families help their challenging children.
Registration and for more information: www.aefh.at or email Dr. Christoph Abermann.
This page updated as of: March 24th, 2017
SaveSave
SaveSave
SaveSave
SaveSave
SaveSave
SaveSave
SaveSave
SaveSave
SaveSave
SaveSave
SaveSave
SaveSave
SaveSave
SaveSave
SaveSave
SaveSave
SaveSave
SaveSave
SaveSave
SaveSave
SaveSave
Save
Save
Save